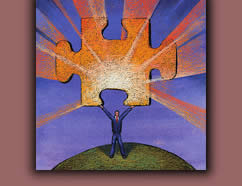 Alpha Paragon, LLC,
innovator and warehouse solutions provide


Alpha Paragon is a software developer and systems integrator specializing in radio frequency (RF) based warehousing and distribution systems. Since its first introduction in 1993, Locate-It Plus® has provided users with accurate and timely warehouse information retrieval systems in a wide variety of industries nationwide. Today, the Alpha Paragon focus is on Warehouse Management and Execution Systems. Using a total solution strategy, we integrate software, hardware and services into a complete business solution for the warehouse.

The Alpha Paragon staff—consisting of experienced project managers, engineers, software professionals and warehouse consultants—has a successful track record of installing LOCATE-IT PLUS® systems into a wide range of customer warehouses; from a 10,000 square foot stockroom to a 900,000 square foot contract warehouse with multiple buildings.

Alpha Paragon expertise includes certification as a Microsoft Solution Provider. We have developed strategic marketing partnerships with the leading RF hardware manufacturer, Motorola (Symbol Technologies). With leading-edge development on RFID systems, we're ready to provide a long-term solution for streamlining your warehouse operations into the future.